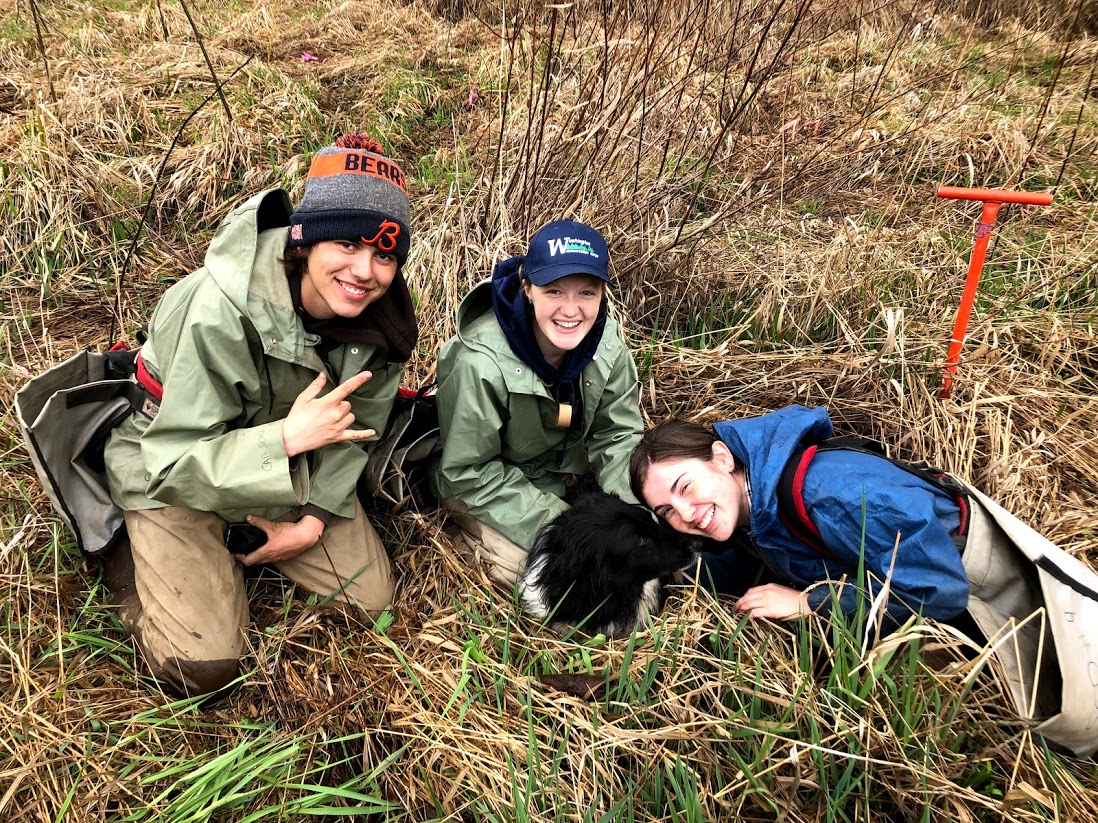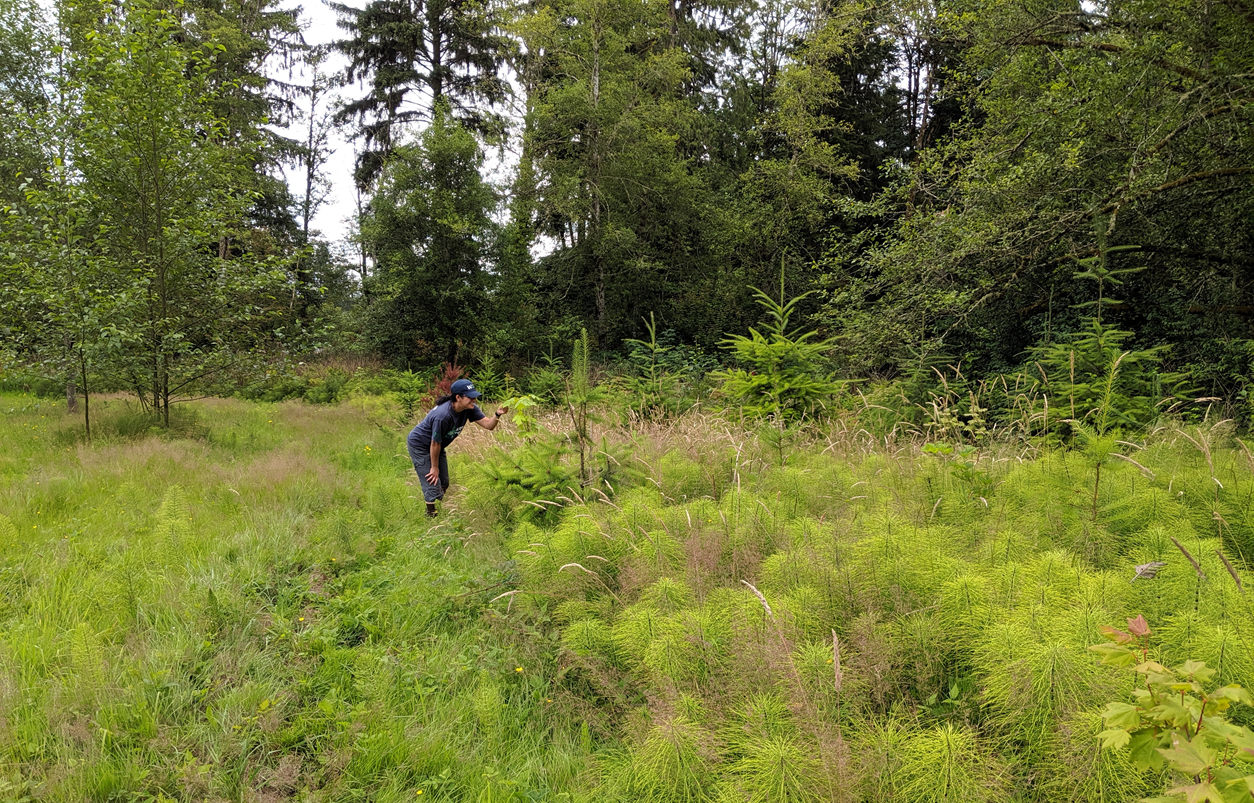 It's always with great pride and sadness that we write this summary when we reach the end of the WCC crew including Kelli, Julia, Danielle, Celia, Bethany, Carson and Devin, and also Sara, our Individual Placement (IP)'s term. Next week, the latest bunch of restoration heroes will complete their Snohomish Conservation District (SCD) contracts and move on to new projects. We are super grateful for their work!
Here's a taste of what the crew accomplished:
over 70,000 native trees and shrubs planted
over 70 acres of riparian habitat improved
A list of tasks the crew worked on:
Planting: bare roots, live stakes, potted plants

Some of the invasive species management and control

Reed Canary Grass

Himalayan Blackberry

Knotweed

Yellow-flag Iris

Bittersweet Nightshade

Exclusion fence construction

Assistance with Rain Garden construction and maintenance

Plant Sale help! (Remember, Snowmageddon? This crew was bundling plants in 20 degree weather!)
From our Snohomish Conservation District Habitat Restoration Coordinator, Thomas Bulthuis, who schedules the WCC Crew's work, "This years Washington Conservation Crew has continually impressed our project team with their work ethic and ability to get projects done efficiently. We asked a lot of this crew, and as their service term winds down, I can proudly say that this group has exceeded our expectations and has been an integral part of SCD's habitat restoration efforts."
Highlights and accomplishments of Sara the IP/Restoration Project Assistant:
Assistance with WCC crew coordination and support

Planning the 2018 Puget Sound Orca Recovery day volunteer planting event

Planning and hosting native plant nursery volunteer events

Helping with SCD native plant sale

Vegetation Monitoring on riparian restoration sites

Designing planting plans

Creating and leading training presentations (Birds!)

In house bird expert!

Assisting SCD staff with site visits
From Carson Moscoso on our Habitat Team, "Sara has had an outstanding year with us at SCD! Time and time again she took on ambitious projects with confidence and a willingness to learn whatever she needed to maintain a high level work output. We are sad to see her move on and are very grateful for her year of service with the WCC-- she will be missed!"