Pam Kepford of Everett Shares Her Lawns to Lettuce Transformation
Back in April of this year, Pam just had one rain cistern installed. Now she has two and has attached drip irrigation hoses to water her garden with ease. Pam originally attended one our Lawns to Lettuce classes in 2015. She is definitely one of our most prolific students and we are proud to show off her accomplishments.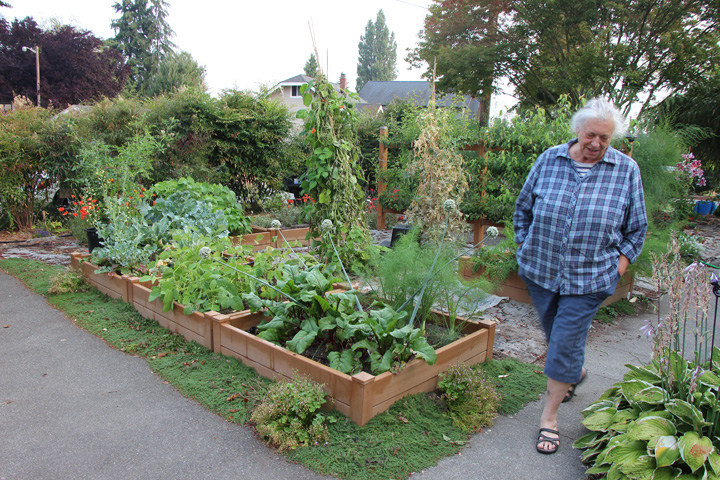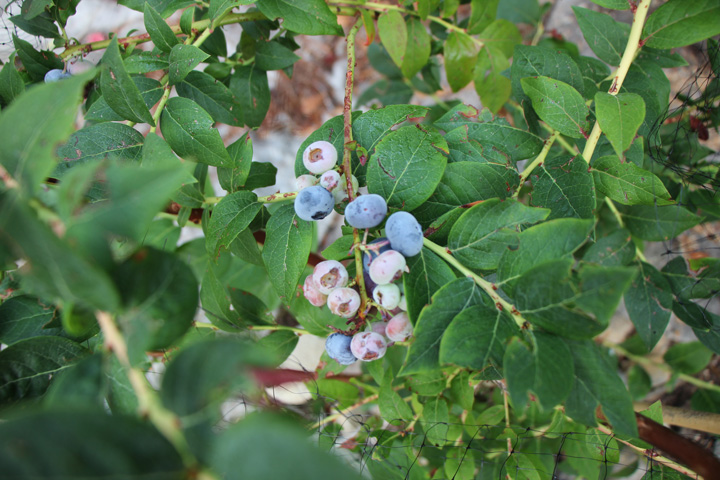 Monroe Housing Hope Apartments and Project Showcase Garden
Cameron also followed up on the Housing Hope properties in Monroe where our WCC and Vet Crew rebuilt/refurbished the raised beds at the apartment complex and the individual home where we hosted the Lawns to Lettuce Project Showcase. He was pleased to see that both locations are thriving. Think of all of the great meals that have come from through this partnership and the residents' efforts to tend these beds.
Everett Farmers Market and Hazel Blue Acres Gleans
Jill, our WSU Intern, has become a master gleaner in the time she's been with the district. Each Sunday, she goes to the Everett Farmers Market and picks up extras to take to the Volunteers of America food bank for distribution during the week. Recently, she also was able to glean blueberries from Hazel Blue Acres in Silvana. The generous spirit of farmers, community gardeners and individuals is very inspiring.